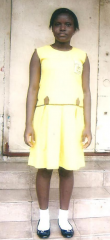 Lilian Konneh, a 12-year old, 6th grade attendee of Tomsonia Nursery and Preparatory School, is amongst the well achievers to receive the EYES scholarship. She is abundantly grateful to have been selected with such an opportunity, as she expresses the fact of this scholarship getting her closer to her dreams. Particularly, since her parents are amongst many in her country of origin that cannot afford the provision of a quality driven education, due to the lack of financial aid. Lilian has made a solemn oath to EYES that she will continue to work tirelessly to achieve higher goals in her studies to make them proud, and not be regretful to have offered her such once-in-a-lifetime opportunity. She is forever thankful for being part of the selection of under privileged students to foresee a brighter future ahead, all thanks to the EYES organization.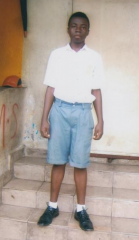 Baimba Tarawali, a 15-year old, JSS3 student of the West Africa Collegiate School. Baimba is a recipient of the EYES scholarship since its inception, where his level of studies was at JSS1. He has continued to receive aid from EYES due to his continued outstanding dedication in his studies, demonstrating a strong will to be a success story in this program of helping under privileged children achieve higher goals in their lives. He has made it clear that, had it not been for the EYES program coming to his aid, he would've by now been a school dropout, since he wouldn't have had the means to go to school otherwise. Baimba promises the EYES organization members that he will continue to work hard at school, in hopes that he will continue to receive financial assistance through his university studies.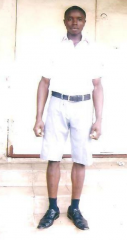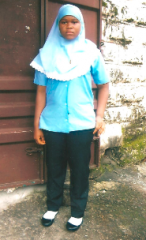 Fatu Bangura, a 17-year old SSS2 Arts major student of the Sierra Leone Muslim Brotherhood Secondary School. Fatu, like others before her, has also been receiving educational assistance since she was a JSS1 level student. Through the provision of books, uniforms, shoes, fees and other related school expenses, she has been able to solely focus on the educational aspect of achieving her goals, and not be burdened by the inability to pay for the aforementioned expenses.  She, like many others blessed to be under the support of the EYES educational youth program, is determined to do well in her studies, in order to prove to its members that their hard work will not go in vain. She's set out to excel, and hopes to receive continued assistance through her university studies from the EYES program.